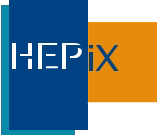 Co-Chairs
Helge Meinhard of CERN was appointed European Co-Chair at our Spring 2012 Prague meeting, replacing Michel Jouvin of LAL IN2P3.
Tony Wong of Brookhaven National Laboratory was appointed North-American Co-Chair at the Fall 2014 meeting in Lincoln (Nebraska), replacing Sandy Philpott of Jefferson Lab.
The principal role of co-chair is to coordinate the preparation of the Asian, North American and European HEPiX meetings, helping the local organizers to establish the agenda, the choice of convenors and make sure that the working groups will present their reports during the meeting. They are also working together on all common HEPiX subjects. Co-Chair appointments are for the period of 4 years, and renewable for one additional appointment.
CURRENT BOARD MEMBERS
Tony Wong (BNL), Helge Meinhard (CERN), Ofer Rind (BNL), Frederic Schaer (CEA), Andrei Dumitru (CERN), Andrea Chierici (CNAF), Peter van der Reest (DESY), Andreas Haupt (DESY), Rennie Scott (FNAL), Milos Lokajicek (FZU), Christopher Huhn (GSI), Gang Chen (IHEP), Sebastien Gadrat (IN2P3), Roberto Gomezel (INFN), Michele Michelotto (INFN), Tomoaki Nakamura (KEK), Manfred Alef (KIT), Michel Jouvin (LAL), Frederique Chollet (LAPP), Georg Rath (LBNL), Dennis van Dok (Nikhef), Josep Flix (PIC), David Kelsey (RAL), Edgar Fajardo Hernandez (San Diego Supercomputing Center), Steven McDonald (TRIUMF), Eric Yen (TWGRID), Mattias Wadenstein (UmeaU), Shawn McKee (UMich), Brian Bockelman (UNL), Peter Gronbech (University of Oxford), Ajit Mohapatra (Univ. of Wisconsin, Madison), Balazs Bago (Wigner)